Content options
Content on 2liv3
2liv3 has several options for you to publish content. Depending on what you want to publish, different options might be better suited for you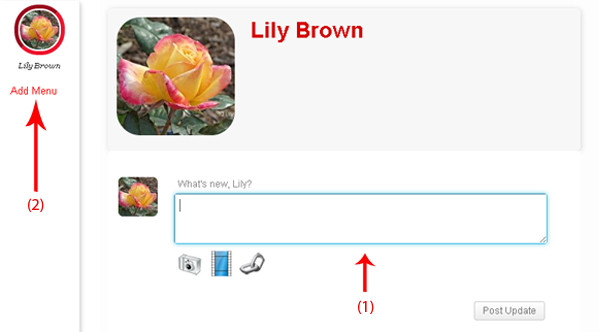 1. The activity stream
the activity stream is good for sharing short messages, ad-hoc pictures, links and similar information. It is designed as a social conversational mechanism to communicate with friends.
2. Menus
The menus contain a variety of ways to organize and publish pages. You can share photo albums, recipes, travel adventures and more. There are several options to publish information under the menus, but the purpose of them all is to give you control over how the content is organized and presented.
The three fundamental options are:
Albums are photo albums that have the option of adding short descriptions
Pages are a mix of pictures and text, and allow for a wide variety of graphical layouts
Hierarchies are a way to combine different pages and albums into a hierarchy of linked pages to give a fuller website experience
None of these options require any web authoring knowledge. The 2liv3 simple drag-and-drop editors will allow you to create professional looking content with no technical background.